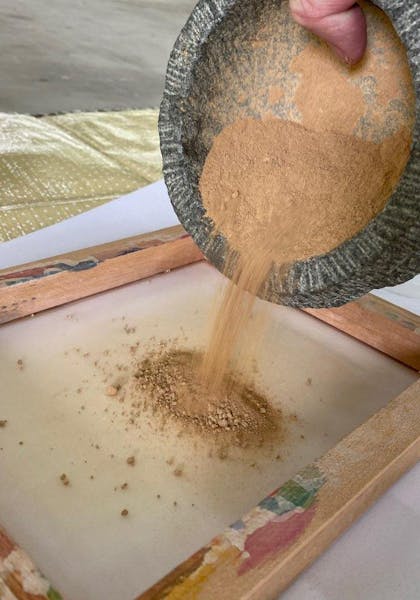 Gathering For and With Soil
Foodscape Pages
25 October 2020
---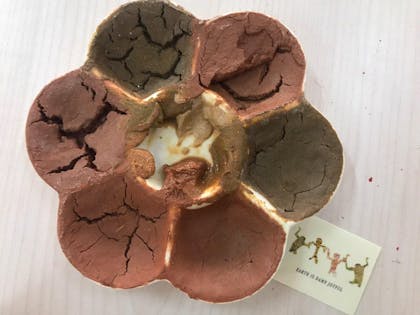 Pound.
Sieve.
Dry.
Sieve again.
Make sure the powder is as fine as it can get.
As part of the soft launch of our theme-based journazine The Sauce – on food, community and inspirations, one of our team members, Christine Chua, an artist who works with soil, led us through a soil pigment making workshop.
This event is also an effort for us to crowdfund towards the printing of the first issue that focuses on Soil. We were delighted to have light-hearted folks join us for two sessions of this launch cum workshop. We had a casual and lovely time playing with soil, transforming it from a dry block of earth, into watercolour earth paints that we can paint with. The nature of the earthy tones and interaction with soil reminds one of cave painting, eliciting expressions that allows our inner child to come out to play. And play we did!
Similar to the iterative process of working with raw earth, making sense and ordering of the different pigment, pounding and sifting them into their distinct pigment, the making of The Sauce journa-zine was also one that came about through many conversations, rounds of discussions, editing and designing in the process. After all, it is the first issue and the first time we are working together as an editorial team. It was a learning process as we figure out how to put together what would be meaningful and engaging, and the pages that would hold what we want to share with our readers.
The process has been heartwarming as members of the gardening and creative communities and individuals offered their thoughts in writing, their crafts in illustrations and designs, and their support in one way or another. The making of The Sauce – on food, community, and inspirations, is indeed a labour of love & laughter that took a whole village.
We hope you will enjoy the fruits of our creation, as much as we did birthing it.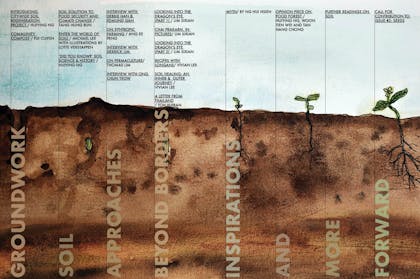 ---
About the author
Foodscape Pages
Contact Us
Drop us an email or DM on Instagram if you would like to give us feedback, support us in any way, or just to connect!
Foodscape Collective
Foodscape Collective is a ground-up community with a mission to co-create a fair and inclusive circular food system for all. We work together to create communities and livelihoods through collaborative and supportive practices.
---
Copyright (C) 2023 - Foodscape Pages. All Rights Reserved