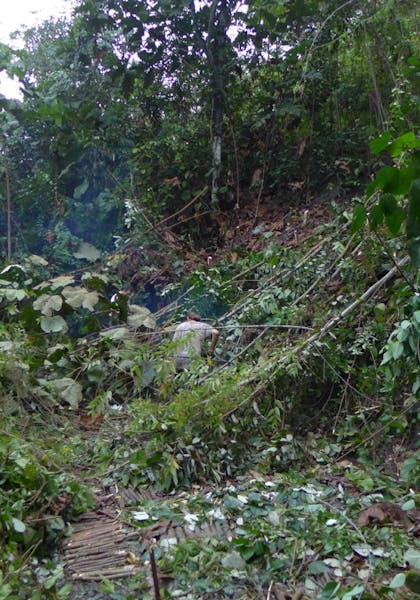 On Syntropic Farming
Ang Ee Peng
11 November 2020
---
This article is part of our theme-based journazine titled "The Sauce". The inaugural issue focuses on Soil, as we believe that soil is the foundation of all things to come. Print and digital copies of the full issue are available here. Check it out for more stories from the community and how Foodscape Collective's projects have come about.
---
Large scale agriculture as we now know, conjures images of monocropped landscapes and vegetable lives supported by high-tech light and temperature controls. For a long time, agriculture was built on deforestation; nature had to be destroyed to create food.
How can we bring food to our tables without destroying forests and biodiversity that are vital to solving climate change issues?
We need an intensive cropping method that not only creates an abundance of crops but also regenerates biodiversity found in forests. This can be achieved through the practice of Syntropic Agroforestry, a farming system to restore degraded land. This method was developed by Ernst Gotsch, a Swiss botanist, based on studies of plant succession patterns.
I attended an intensive Syntropic Agroforestry workshop in Kuala Lumpur in 2018. From this workshop, here are some sharings of how we can observe nature and work with it, and not antagonize it through large-scale farming.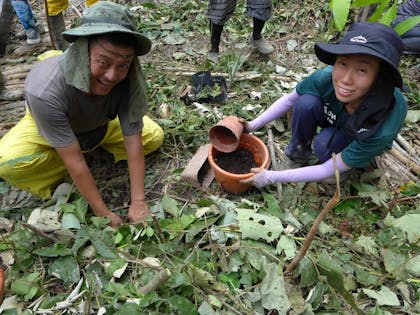 Transplanting seedlings to beds, trees are encouraged to grow from seeds to increase health, resilience and ensure better adaptation to new environments
---
Sorry, but this article is for Sauciers only. Enter your access code or get online access to this issue of The Sauce to read the rest of this article.
Contact Us
Drop us an email or DM on Instagram if you would like to give us feedback, support us in any way, or just to connect!
Foodscape Collective
Foodscape Collective is a ground-up community with a mission to co-create a fair and inclusive circular food system for all. We work together to create communities and livelihoods through collaborative and supportive practices.
---
Copyright (C) 2023 - Foodscape Pages. All Rights Reserved