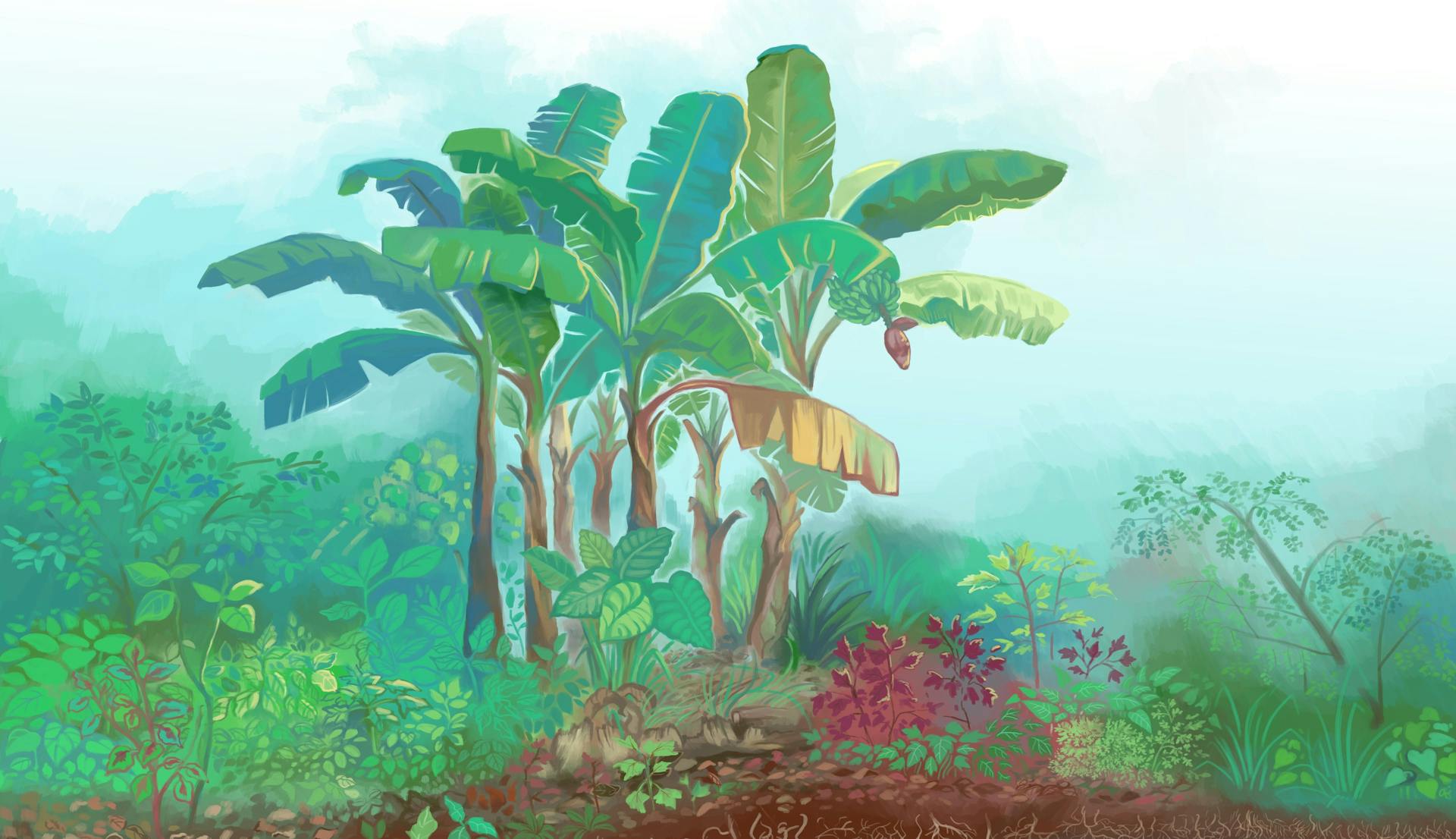 Editor's Note: What's in SEEDS?
Vivian Lee, Megan Sin
12 June 2022
---
This article is part of the second issue of "The Sauce - on food, community and inspirations", a theme-based journazine, with SEEDS as the theme for this second issue. The inaugural issue on SOIL has a print and online edition available here.
---
Seeds - an element that carries within it the potential of what it can become. They come in various shapes and sizes, colours and forms, and are a part of our lives more than we sometimes realise.
In this second issue of The Sauce - on food, community and inspirations, we gathered and wrote reflections, articles, essays, opinion pieces and trivias about seeds. Through curated invitations, an open call, many interviews and a series of creative writing workshops, this issue includes personal stories as well as systemic concerns about food security, seed sovereignty, community resilience and more. 
Through reaching out to connections in the community's network, we hear the story of Xintong from Malaysia, who tells of a personal journey of her returning home to tend to the family land, bridging generational practises as a way to reconnect with herself, her family and the land that nourishes them. Son from Vietnam went from being a consumer to a cultivator, leaving his city life as a naval engineer to become a permaculturist, sharing his ethos of circulating seeds as a way to save and preserve them. Karla from The Philippines speaks about the importance of community resilience in the face of natural disasters and climate change. Sheena in Thailand came to seeds through her work in education, shares about her love for seed-saving in and for the community, and her concern about big pharmaceutical companies pressuring governments to make seed-saving illegal. Almas, a recent graduate from agricultural studies in Indonesia, expresses her passion in heirloom seeds, her frustrations and obstacles she faces pursuing her interest in agriculture within the university system, and her youthful curiosity of reaching out to local farmers to learn the dynamics of the industry. Lenny in Bali, initiated Jiwa Community Garden with two other like-minded individuals who share the belief in the importance of cultivating green spaces for the locals in the periphery of the urban city. Based on the connections formed through food and farming, Jiwa Community Garden hopes to cultivate healthier souls through eating and connecting with local produce. 
From an open call came two articles on the histories and futures of seeds, written from two different perspectives. Sammie's is an intimate reflection of her own exploratory visits to various farms in Hong Kong, and Wei Ping presented a substantial essay based on extensive research and references. Both presenting thoughtful and heartfelt care to the depth of the conversations around seeds.
Hailing from India, Aditi Punj shares her approaches on how to encourage farmers and growers to find motivations and methods to save seeds, much of which is based on her experience working in Navdanya, an Earth Centric, Women centric and Farmer led movement for the protection of Biological and cultural Diversity, founded by food sovereignty advocate Vandana Shiva.
Deborah Cheong shares personal research insights into the seeds we eat. She showcases a parallel between seeds in the plant world and eggs in the animal world; seeds that are nutritious enough for a human's growth. Let's take more notice of the seeds in our everyday lives!
In an opinion piece, "Let's Put the Culture Back in Agriculture", urban farmer Marcus Koe speaks to the manufacturing of seeds in relation to Singapore's government's aim of "30 by 30" and the problem of agrifacture. He urges us to rethink Singapore's government preferred method of food production and consider nature-based approaches in cultivating a sustainable food system in close collaboration with nature.  
---
Sorry, but this article is for Sauciers only. Enter your access code or get online access to this issue of The Sauce to read the rest of this article.
Contact Us
Drop us an email or DM on Instagram if you would like to give us feedback, support us in any way, or just to connect!
Foodscape Collective
Foodscape Collective is a ground-up community with a mission to co-create a fair and inclusive circular food system for all. We work together to create communities and livelihoods through collaborative and supportive practices.
---
Copyright (C) 2023 - Foodscape Pages. All Rights Reserved