Our Community
Foodscape Pages is community driven platform for publications and gatherings that inspire meaningful conversations and new perspectives around the ecology and culture of food. Through the lens and medium of food, we hold space for personal stories of lived experiences and for direct connections with practitioners on the ground.
Emerging in the time of transition, we embrace writings and expressions of all forms, be it short videos, photography, long-form articles and more, to gather the seemingly scattered voices of the citizens actively engaged in finding alternative solutions from the ground up. By realising the power of the community to confront and face the current global climate crisis, we are able to co-create a world that is built on love, trust, peace and genuine relations.
As we highlight the interconnection between selves, communities, societies and Mother Earth, we aspire to support a shift in mindset towards a regenerative and sustainable way of life that thrives on biodiversity and inclusivity.
Foodscape Pages is an editorially independent initiative of Foodscape Collective.
---
Our team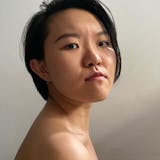 Megan Sin
Editor
I am (Megan Sin is) — currently finding ground. 
With a background in theatre, I've been exploring combining different artforms; turning poetry into movement-based performances, and how typography and performance score coexists with one another. Currently, I am also part of the editorial team of Foodscape Pages. With opportunities to work closely with the Earth and our foodscape, I apply my lessons from the Earth to my research in body politics. To craft an artform which embodies the connection between the Earth and our bodies; as we value diversity in Nature that brings forth life, we value diversity of humans too.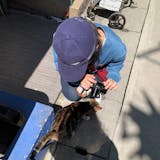 Tong Tung Yeng
Social Media
Contact Us
Drop us an email or DM on Instagram if you would like to give us feedback, support us in any way, or just to connect!
Foodscape Collective
Foodscape Collective is a ground-up community with a mission to co-create a fair and inclusive circular food system for all. We work together to create communities and livelihoods through collaborative and supportive practices.
---
Copyright (C) 2022 - Foodscape Pages. All Rights Reserved