Our Community
Foodscape Pages is community driven platform for publications and gatherings that inspire meaningful conversations and new perspectives around the ecology and culture of food. Through the lens and medium of food, we hold space for personal stories of lived experiences and for direct connections with practitioners on the ground.
Emerging in the time of transition, we embrace writings and expressions of all forms, be it short videos, photography, long-form articles and more, to gather the seemingly scattered voices of the citizens actively engaged in finding alternative solutions from the ground up. By realising the power of the community to confront and face the current global climate crisis, we are able to co-create a world that is built on love, trust, peace and genuine relations.
As we highlight the interconnection between selves, communities, societies and Mother Earth, we aspire to support a shift in mindset towards a regenerative and sustainable way of life that thrives on biodiversity and inclusivity.
Foodscape Pages is an editorially independent initiative of Foodscape Collective.
---
Our team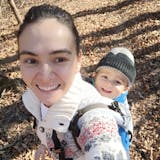 Felicia Giacobini
Event Organiser
Felicia was born in a small city at the feet of the Alps in Italy. Her fondest childhood memories are of the summers at the family cottage on a little mountain called Montorfano, building rock dams in the water stream crossing the village, picking berries, grapes and fruit from trees, baking pizza with the family in their wood fire oven, and running about in the woods looking for gnomes. She has always been passionate about nutrition and food, particularly because of the magic that food sparks when people gather around it, its ability to make people connect. As a grownup she became a retail professional, leading teams across countries, from Singapore, Venice and Sydney, in building the best client experiences for luxury brands. Feeling a disconnect with her true inner self and values, she is now looking to reconnect with nature and her passions and is trying to conduct a more sustainable and regenerative living.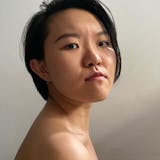 Megan Sin
Editor
Megan finds herself with multiple foots in different fields — in performance, in experimental writing, in literature and in gardens and not-gardens. Seemingly unrelated but all connected, through love for food, care for nature and humans. 
Currently, she is the co-editor of Foodscape Pages and the second issue of The Sauce - On Seeds, and endeavouring into research on ecofeminism, looking forward to where she will be heading next… 
Contact Us
Drop us an email or DM on Instagram if you would like to give us feedback, support us in any way, or just to connect!
Foodscape Collective
Foodscape Collective is a ground-up community with a mission to co-create a fair and inclusive circular food system for all. We work together to create communities and livelihoods through collaborative and supportive practices.
---
Copyright (C) 2023 - Foodscape Pages. All Rights Reserved