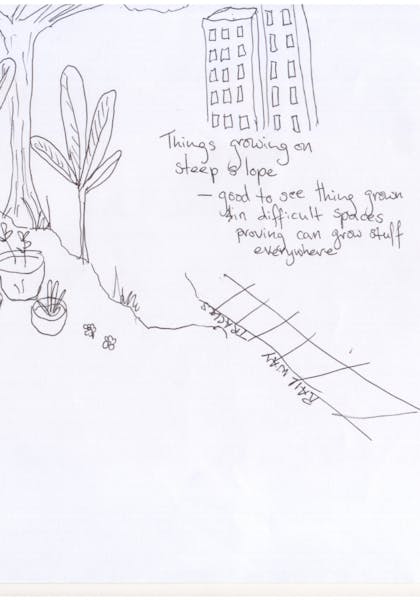 Introducing the City-Wide Soil Regeneration Project
Ng Huiying
11 November 2020
---
This article is part of our theme-based journazine titled "The Sauce". The inaugural issue focuses on Soil, as we believe that soil is the foundation of all things to come. Print and digital copies of the full issue are available here. Check it out for more stories from the community and how Foodscape Collective's projects have come about.
---
Ms Tan, 29, an urban farmer who has started growing microgreens along her corridor is part of a young community finding itself. She is not only growing Kale or Chinese Bok Choy but has also started searching her neighbourhood for useful materials that can go into a small compost bin, and collecting coffee grounds to add to her soil. She is beginning to find herself talking with neighbours too —-  the auntie staying two floors below has been growing herbs for years and they suddenly have something in common to do and talk about. As Ms Tan begins to pay more attention to her plants, she realises that their leaves are starting to wilt after some time. Her new friends in the urban farming circles tell her she needs to replenish her soil, and they give her a long list of recommendations — for mostly purchasable material — but she does not know how to choose what works for her corridor garden. She also knows some neighbours empty their pots and buy new soil when their plants start wilting. The more she delves into her garden and soil, the more she realises how rich soil is, and how the soil on the roadside and outside her block is simply not rich enough for her plants.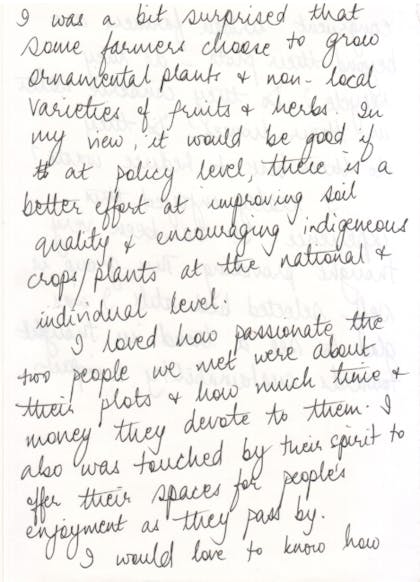 Comments by workshop participant after a Walking Workshop to a community garden in Joo Chiat, Singapore (March/ April 2017)
---
Sorry, but this article is for Sauciers only. Enter your access code or get online access to this issue of The Sauce to read the rest of this article.
Contact Us
Drop us an email or DM on Instagram if you would like to give us feedback, support us in any way, or just to connect!
Foodscape Collective
Foodscape Collective is a ground-up community with a mission to co-create a fair and inclusive circular food system for all. We work together to create communities and livelihoods through collaborative and supportive practices.
---
Copyright (C) 2022 - Foodscape Pages. All Rights Reserved