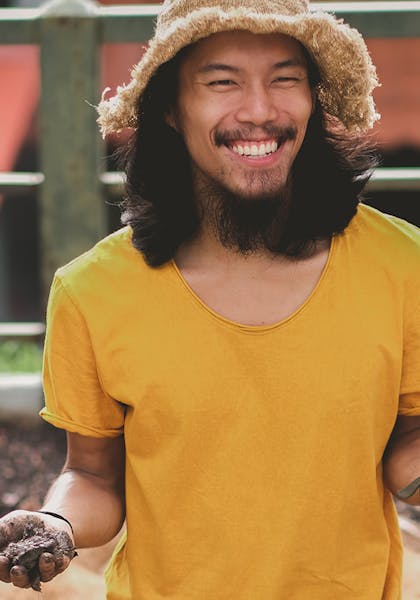 Marcus - your friendly neighbourhood (market) farmer
Jen Chan, Chen Chingwei
20 February 2022
---
This is part of a series of photo essay titled "Local Food System and Climate Change" initiated and photographed by Jen Chan, with text by Chen Chingwei. The photos in this series is made between May 2020 and April 2021.
---
Tucked away in a corner of the aptly named Jalan Senang Park is a hidden market garden, a rarity in hyper-urban Singapore. It is the brainchild of Marcus Koe, the farmer who had painstakingly laid down the rows of mounded earth and planted in them a diversity of vegetables ranging from the familiar brinjal, daikon and beans, to the more unusual Okinawa spinach and Native American blue glass corn.
Marcus has a dream. He wants to see a proliferation of market gardens all over Singapore's heartlands, as integrated, commonplace and visible as the neighbourhood supermarket. He believes this can be a solution for Singapore's food security concerns, and wants to make farming a livelihood for himself and others.
Market gardens are small-scale regenerative polycrop farms typically situated within a city, or at its fringes. They have been around for as long as human beings have lived in villages, towns and cities, supplying the urban population with an immediate source of fresh produce. 
With a varied "menu" of fruits and vegetables grown in small batches within easy reach of their customers, market gardens are the antithesis of the vast fields and acres of greenhouses containing mono crops, with huge environmental footprint, that we have come to associate with the word "farm".
The market garden is a productive close-loop way of collaborating with Nature and community to grow food, while occupying a small footprint. The time and distance from farm to plate are so short, there are no food miles to guilt over. This is an urban farming model that could fill stomachs, build community, bring back ecological biodiversity, while treading gently on the Earth - a highly achievable win-win outcome for people and planet.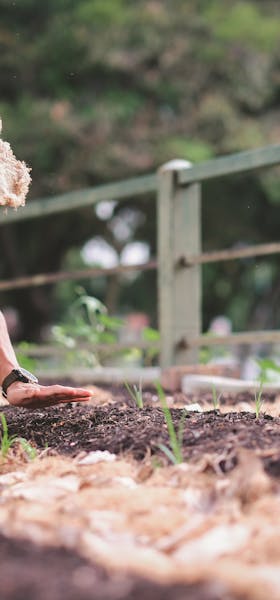 At over a year old, the Jalan Senang market garden is very much a proof of concept that is constantly being worked on and refined. Marcus farms with the help of volunteers and makes compost with food scraps brought in by some of the local residents. As of September 2021, he has held two harvest-sharing days, inviting neighbours and friends to partake in the produce, welcoming cash contributions to support this initiative and the garden's expenses if they feel inspired to. 
It has been a steep learning curve, even with Marcus' experience in organic farming in Japan. A farm is very much connected to and influenced by its immediate environment, and a tiny market garden is no exception. Marcus has had to improve and regenerate the existing soil, as well as learn the ideal spots to grow certain plants through repeated observations and trials. 
No farmer farms in a vacuum. Marcus consciously considers the nutritional needs of his potential customers in his plant selections, and is learning to balance the convenience-driven mindset of his community with what naturally grows well in our hot and humid climate. 
An example is the asystasia, a green branching leafy food plant that thrives in Singapore's weather. Before it can be eaten, the leaves need to be plucked from the branches, requiring a bit of time and patience. Many customers prefer the relatively undemanding bok choy or mustard green, but these vegetables are not as suited to our part of the world and require a lot of coddling. A farmer then needs to step forward to educate their customers on unfamiliar but climate-appropriate food, as Marcus has found himself having to do.
There are also challenges posed by changing weather patterns, and unforeseen variants such as an enthusiastic wild chicken who has moved into the neighbourhood and who happens to adore tender young shoots.
Farming is a long game, and Marcus remains determinedly focused on realising his dream. Many things in his farming life have brought him joy - the amazement of volunteers who return to find that their plantings have grown, the health of the plants, the harvests. 
But when asked what was the most precious thing to him on the farm, Marcus' swift reply was, "The soil." For him, the biggest joy of all was the improving quality of the soil in his garden - the lifeblood of soil-based farmers, and the source of taste and nutrients in the food they grow.* 
These are the bright sparks that sustain him, and keep him going in his desire to show that market gardens have a place in Singapore's quest to be food-secure and resilient by 2030.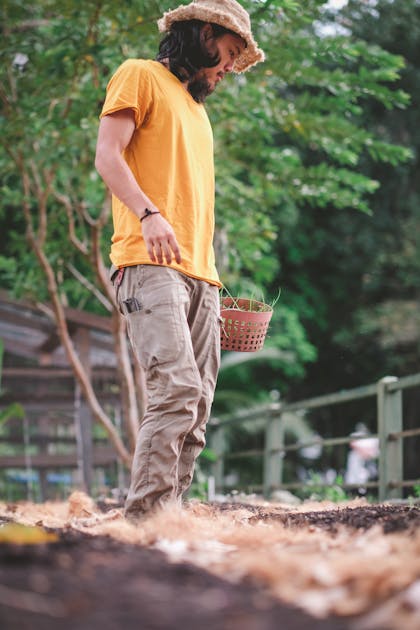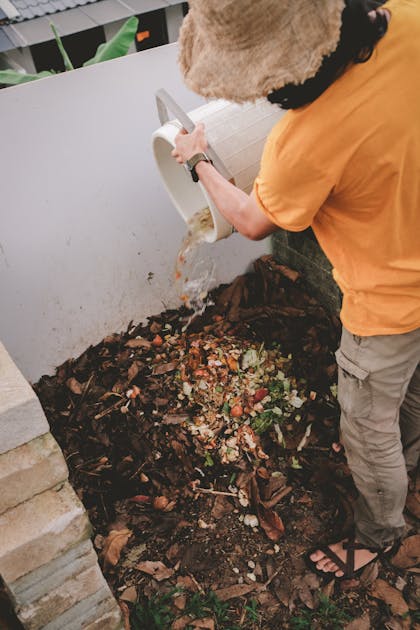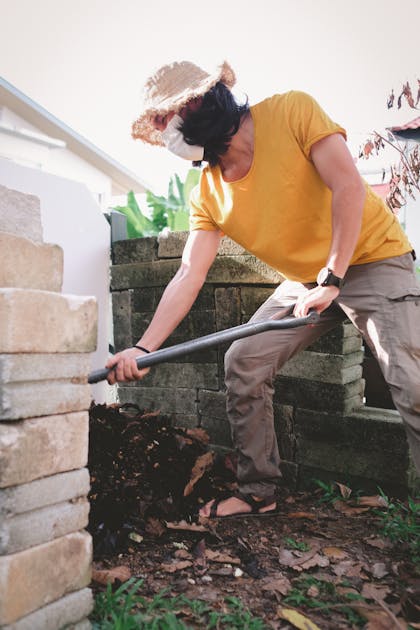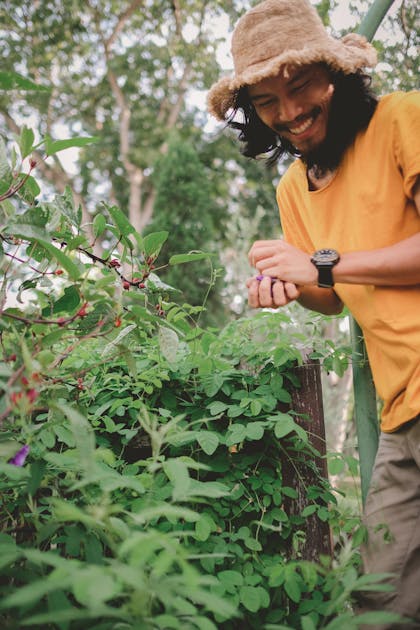 Marcus, through his market garden, is inviting us to consider our nation's collective food future by giving ourselves a chance to try a regenerative soil-based way of farming, a seemingly alternative model that isn't really alternative, but actually deeply rooted in our collective food-growing past.
Imagine farmers setting up small and dispersed urban farms that are beautiful, productive, biodiverse, and community-caring; making new livelihoods for themselves and others, and providing a systematic and responsive way to feed their communities.
Every aspect of our lives is, in a sense, a vote for the kind of world we want to live in.
— Frances Moore Lappé, author of Diet for a Small Planet
Would you put your hand up for a Singapore with friendly small-scale neighbourhood farms, where you can introduce someone as "This is my farmer"? 
We so would!
---
*The quality of soil influences the tastiness of our food. In his book Entangled Life, biologist Merlin Sheldrake gave examples of how experiments with different fungal communities in soil (fungi is an essential member of healthy living soil) produced fruit and wheat of varying smells, tastes and even appearance.
Soil also directly influences the types of nutrients and the nutrient density levels available in a plant. As stated in "The Power of the Plate", a paper co-authored by the Rodale Institute and the Plantrician Project, "the greatest factory of bioactive compounds critical for human health lies in the soil and the plants that grow in that soil. Soil bacteria and fungi synthesise medically important compounds. Some of these compounds can be extracted from the soil and used directly […], some are transported to plants, where they can be consumed by humans."
Singapore Food Story
Food security
Soil Regeneration
Farming
Climate change
---
About the authors
I'm Chinese, but perhaps with gypsy blood. I prefer referring myself as a citizen of the mother Earth. I was born and raised in Hong Kong and educated in Canada. I've also stayed in Singapore and Australia. Recently I've moved to Berlin to continue my adventure in Europe.
Keeping a childlike curiosity towards the world I live in and my finger firmly on the pulse of society, I would indulge myself at the corner of the street soaking up every detail of a building or mannerism of a passerby. A somewhat introvert who sometimes just hides inside her hamster ball. I started taking portraits to build the bridge to connect with people. I strive to create meaningful experiences through taking photographs and I continue to try to capture a sense of curiosity, compassion and sensitivity in my photos. 
I am a Singapore-born Australia-based permaculturist, soil advocate and compost maker.
Proper-sounding labels aside, I am a country girl at heart, happiest when I lived off-grid amongst wildlife, planting trees and growing close to 70% of my own vegetables and herbs.
An innate curiosity (a.k.a. kaypohness) and a need for constant experimentation led me back to Singapore to co-lead Project Black Gold, a community food scrap composting project with the aim to create awareness and encourage more people to become compost makers. I also co-create at a social venture called Food Citizen.
Contact Us
Drop us an email or DM on Instagram if you would like to give us feedback, support us in any way, or just to connect!
Foodscape Collective
Foodscape Collective is a ground-up community with a mission to co-create a fair and inclusive circular food system for all. We work together to create communities and livelihoods through collaborative and supportive practices.
---
Copyright (C) 2023 - Foodscape Pages. All Rights Reserved