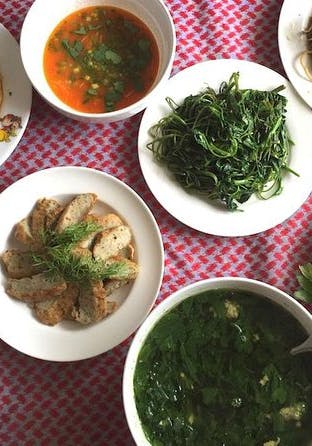 The COVID Menu
---
Comes with a menu of
Chickpea salad with mayo, black pepper and that peppery thing that has been in the cupboard for so long, I can't even remember what it is
Banh Xeo, as a meagre attempt to recreate memories of eating this crispy pancake in the Vietnamese street stall in Brisbane. The bag of pre-mixed flour that you bought from the stall has been sitting in the storeroom for 3 years now but I have never actually opened it — because how else am I supposed to relinquish the taste of adventures in a foreign land when I am, here?
Sliced fish beehoon soup, except that there are no fishes in here, but fried tofu patties because I don't eat meat. The smell of ginger, lemongrass and coconut brings me back to my childhood. Mama's cooking is always the best. Silver lining of COVID-19.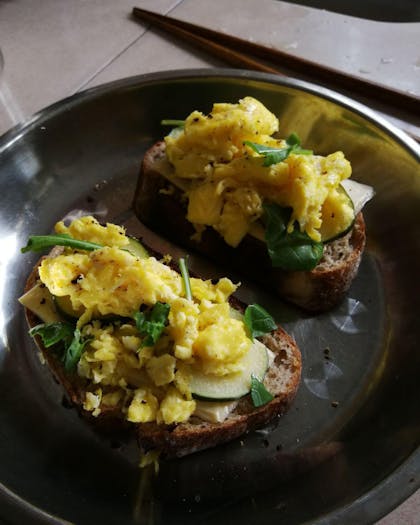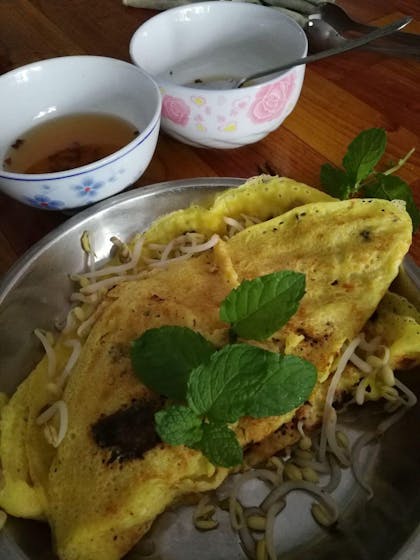 Bread, from the local bakery that has just started a few months ago. How else are they going to survive? They make good bread. But everyone's making bread at home now.
Bananas, oranges and apples. My family eats 28 oranges, 14 apples and a bunch of bananas a week. That is a lot of oranges, a lot of apples and an ok amount of bananas. But I don't feel too bad about it, because we finish everything, and all the fruit peels are composted in my garden. It would be better if I grew oranges, apples and bananas though. Then my oranges and apples wouldn't need to take the plane. I know my bananas took the lorry, or at least I think it took the lorry.
Food in times of COVID-19,
is slightly different, but not so different as well.
We still buy from the supermarkets, which receives their food from the wholesale centre, which in turn, receives the food from another distributor in a foreign land, from a farmer in a foreign land who doesn't eat what he sells.
Food in the modern world, 21st century.
---
This article was published under the open call Food in the time of Covid. We asked people to send in stories that explore dimensions of food and life under a period of uncertainty and lockdown in 2020. Learn more about it here.
Family
Food Systems
Covid
Composting
---
About the author
Han Jing is a living being that grows, cooks and compost food along her HDB corridor. She grew up frolicking in her grandma's garden with sun-kissed skin and dirt in her nails.  She started her composting and growing journey along her HDB corridor 6 years ago after she learnt about the terrors of food waste when she was studying.
As an educator at heart, Han Jing believes in teaching and guiding everyone, young and old, to grow food with kindness and intention. She is an Educator at Foodscape and shares her green journey on Instagram at @littlegreenchef
Contact Us
Drop us an email or DM on Instagram if you would like to give us feedback, support us in any way, or just to connect!
Foodscape Collective
Foodscape Collective is a ground-up community with a mission to co-create a fair and inclusive circular food system for all. We work together to create communities and livelihoods through collaborative and supportive practices.
---
Copyright (C) 2023 - Foodscape Pages. All Rights Reserved