Get Involved
The birth of Foodscape Pages and The Sauce Magazine is a labour of love, laughter, and much hard work. It would not have been possible without the generous contribution of the Foodscape Collective community and those who are passionate about our food system, sharing knowledge and perspectives, and co-creating a more beautiful and inclusive world.
As much as possible, we want to share all that we create and gather as a gift to everyone who find them meaningful.
We rely on voluntary financial support to keep doing this work that we love, and continue to get better at it. If you have the financial means, we invite you to exercise generosity by making a donation to support our work. Otherwise, please see below for other ways to support this work.
In the meantime, have a beautiful day and keep tuning in!
---
Gifts of Time & Talent
As an editorially independent magazine, we also hold space for creative collaborations and inspiring suggestions for those who would like to get involved and contribute in different ways. If you're an editor, writer, citizen journalist, designer, illustrator, photographer, web wizard or possess some other magical gifts you'd like to offer, do reach out!
Please write to us at foodscapepages@gmail.com and tell us a bit about yourself and we'll get in touch when the time is ripe for you to join us!
Financial Gifts
For this publication to continue sustainably, we need your support. If you like what you've seen so far, please make a financial contribute to help us sustain our efforts. Financial contributions will support our annual cost for maintaining our website, offer honorariums for everyone who works lovingly on this publication, and support our love of hosting gatherings and workshops for sharings.
If you'd like to make a financial contribution, you can contribute via PayNow to 86527837 (Vivian Lee) or scan the QR code below: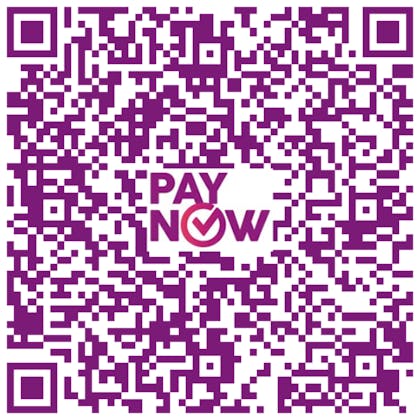 Contact Us
Drop us an email or DM on Instagram if you would like to give us feedback, support us in any way, or just to connect!
Foodscape Collective
Foodscape Collective is a ground-up community with a mission to co-create a fair and inclusive circular food system for all. We work together to create communities and livelihoods through collaborative and supportive practices.
---
Copyright (C) 2023 - Foodscape Pages. All Rights Reserved