The Sauce
An independent journazine on food, community and inspirations, The Sauce gathers voices from the foodscape in Singapore and the bioregion to document and highlight stories about and around food in relation to our selves, community, society, and the planet.
Never heard of a journazine? Yup, that's because the word literally popped up when we were figuring out how to describe what we are co-creating. It's a combination of a journal and a magazine – with longform writings, interviews, photoessays, personal letters and an artist's feature, we decided that this eclectic spread deserves to go by a new word.
---
Issues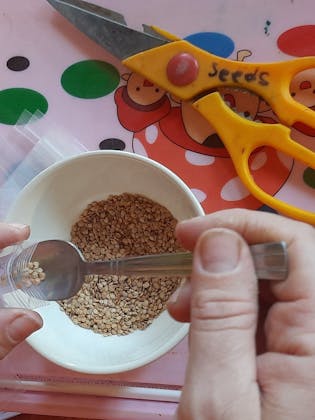 02 December 2021
Seeds
The inaugural issue of The Sauce focussed on soil as the foundation where further growth can be nurtured. In the second issue of this theme-based journazine (i.e. Journal + Magazine), we bring our attention to seeds as an important element in our ecosystem. The Sauce #2 Seeds issue includes curated contribution from an open call, invited opinions from practitioners, as well as the beginning of a community seed map featuring stories from our bioregion. A seed map anchors the stories in our geography, in consideration of the climate conditions and diversity of seed varieties that are viable in our bioregion.
View Issue
---
Buy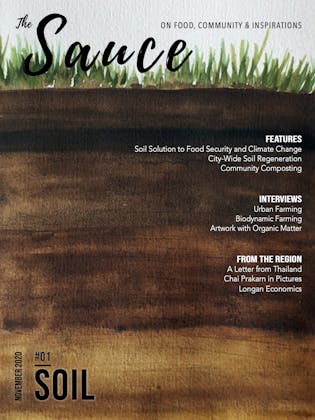 11 November 2020
Soil
The inaugural issue focuses on soil - the natural material that is foundational to growing nourishing food.
View Issue
---
Buy
Print Preview
Contact Us
Drop us an email or DM on Instagram if you would like to give us feedback, support us in any way, or just to connect!
Foodscape Collective
Foodscape Collective is a ground-up community with a mission to co-create a fair and inclusive circular food system for all. We work together to create communities and livelihoods through collaborative and supportive practices.
---
Copyright (C) 2023 - Foodscape Pages. All Rights Reserved