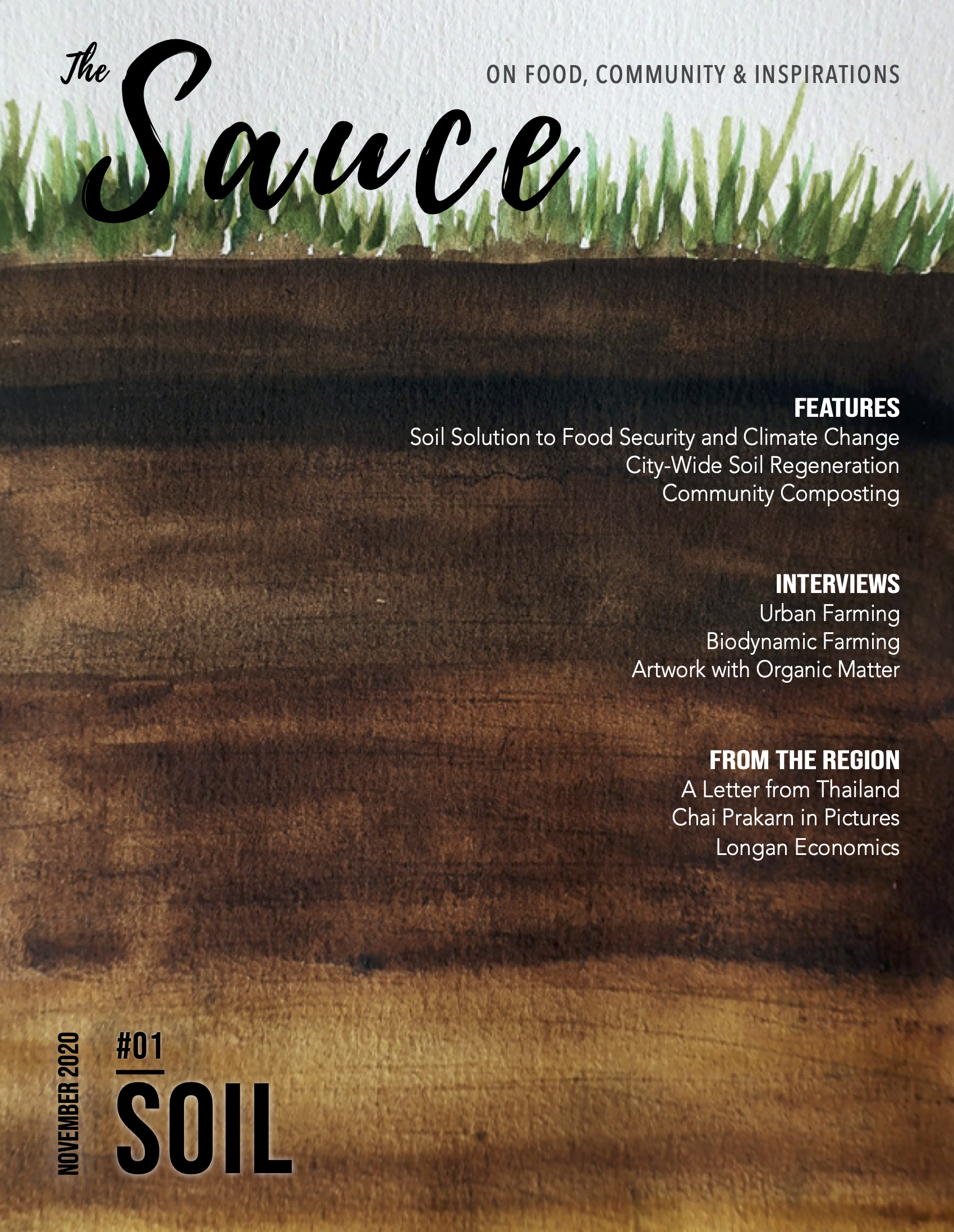 The Sauce #1
Soil
---
The Sauce #1 Soil is the first theme-based journazine (i.e. Journal + Magazine) that was birthed from the generous stories Foodscape Pages gathered from the community. A collection of essays, interviews, a personal letter and an opinion piece, The Sauce #1 Soil offers an earnest intention to remind one another of the importance of soil; its role in the ecosystem and nurturing qualities that we, as humans, often overlook.
We are selling both print copies and online access to journazine articles on our website. We hope you will support us by buying a print copy (or multiple copies, and share them with your friends!) - a full 92-pages, full color, printed on 100% recycled paper. Even better, get a print copy and online access bundled together! We trust that you'll dig it :P
Total
$24.00
* Shipping will be calculated at checkout
---
Thank you for your support!
Your order number is:
You should have received the order receipt in your email.
If you purchased online access, you should receive a separate email with the online access code, and you can use it together with your email address to access journazine articles from the purchased issue on our website. If you purchased a physical item, you will be notified via email when your order has been shipped.
Contact Us
Drop us an email or DM on Instagram if you would like to give us feedback, support us in any way, or just to connect!
Foodscape Collective
Foodscape Collective is a ground-up community with a mission to co-create a fair and inclusive circular food system for all. We work together to create communities and livelihoods through collaborative and supportive practices.
---
Copyright (C) 2023 - Foodscape Pages. All Rights Reserved